A Theory of Justice: the Musical!
Eylon Aslan-Levy, Ramin Sabi and Tommy Peto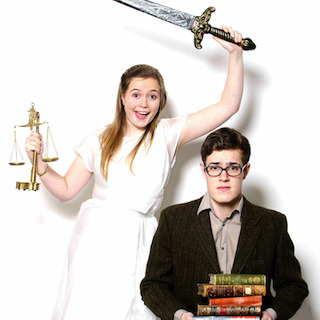 This show has now finished
To draw inspiration for his magnum opus, John Rawls travels back in time to converse (in song) with political philosophers, including Plato, Locke, Rousseau and Mill. As he pursues his love interest, Fairness, through history, he must escape the machinations of his libertarian arch-nemesis, Robert Nozick, and his objectivist lover, Ayn Rand. Will Rawls achieve his goal of defining Justice as Fairness? 'Entertaining and educational, a truly remarkable musical. You would be a fool to miss it.' ★★★★★ (Cherwell). 'Energy, ingenuity, and intelligence: strong performances, artful lyrics, toe-tappingly marvellous music' ★★★★★ (OxfordTheatreReview.co.uk).