Search Results
The results of your search are displayed below. Click on a show below for more information, or click on a company, category or theatre for more shows.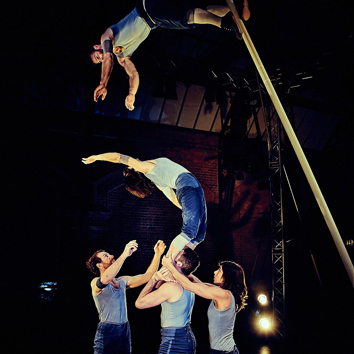 C scala (great hall) venue 166
Saint Stephen's Stockbridge, St Stephen Street, EH3 5AB
3-25 Aug (not 9, 16, 23) at 15:00
(1hr00)
Tickets £14.50-£16.50 / concessions £12.50-£14.50 / children £10.50-£12.50
Suitable for all ages
The UK's leading aerial theatre company are back with their acclaimed new show. Five-metre poles are balanced on fingertips, hung from the roof, swung, lashed, climbed and clung to by five performers. 'Terrific' Guardian.