Squeeze Harder, Zanni!
by Harry Lidford and Con Best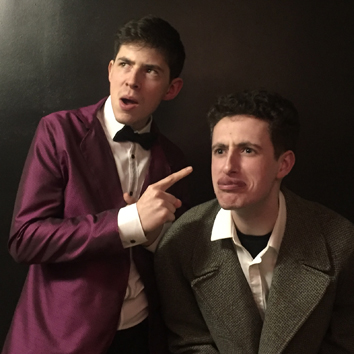 This show has now finished
The raucous and entertaining tale of the pompous and deluded Doctor who lives with an idiotic manservant, Zanni. Although Zanni means well, his extreme stupidity is a burden upon his master so the Doctor takes it upon himself to aid Zanni in wooing a woman. However, as both master and servant are as stupid as each other, nothing goes entirely as planned, resulting in disaster and hilarity! Packed with absurd humour that will split your sides, this romping good production is guaranteed to amuse, satisfy and enthral!

C primo (studio) venue 41
19 Hill Street, Edinburgh EH2 3JP
2-28 Aug (not 14) at 20:45
(1hr00)
Tickets £8.50-£10.50 / concessions £6.50-£8.50
Recommended 12+